#TeamCandor is expanding.
We're looking for a few unicorns.
Are you one of them?
We've built a machine that no one has been able to build.
The Mortgage Industry needed sweeping innovation, and Candor delivered. Last September, we introduced the first-ever Loan Engineering System built using Expert System Technology. Our Loan Engineering System empowers our Lender clients to manufacture a near-perfect loan, every time.
With Candor, the mortgage lending process is better, faster, and more reliable. Does that sound too good to be true?

We're closing in on 1 million underwrites!
Rounding out #TeamCandor. Here are three open positions.
Software Engineer
Technical Qualifications:
Three to five years of hands-on production development experience.
Production C# experience required, Python a plus.
Experience developing production RESTful APIs and services required.
Cloud development experience, specifically AWS.
Experience with AWS Lambda, API Gateway, CDK.
Experience developing for MS SQL Server, DynamoDB, Athena.
Microservice and serverless experience desired.
Agile, DevOps, GitHub and analytics experience desired.
Bachelors in Computer Science or Engineering is preferred, but not required with adequate demonstrable experience.
Scrum Master
Responsibilities
To support and establish the Scrum Framework,
To act as a change agent and support the adaptation of existing processes to maximize productivity of the Scrum Team.
To coach the Scrum Team to understand and live the values of the Scrum Framework,
To ensure efficient and close collaboration between the Scrum Product Owner and the Scrum Team,
To remove impediments which hinder the continuity of work,
To moderate the Scrum Rituals (Scrum Events).
To guard the Scrum Team from external interference and interruptions while the team does work it has originally committed for a Sprint.
Underwriting Specialist
This is not the standard Mortgage Underwriter role – no pipeline to manage, no loan turn-times, no review of individual loan files, not fielding calls from sales/processing, not a lender. Keys to success:5+ years experience as a Mortgage Underwriter
FHA or VA designation preferred.
A real Underwriting guideline guru. Very proficient in researching UW guidelines and requirements.


Job description: A revolutionary approach to the role of the Mortgage Underwriter for today and tomorrow's mortgage industry. Work with an industry leader in innovation and enterprise. Build and strengthen the bridge between mortgage underwriting and technology. Utilize experience as a Mortgage Underwriter to collaborate with fellow team members.
We're also in search of a Business Systems Analyst, 2 Quality Analysts.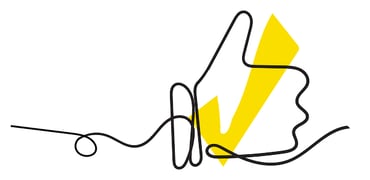 Quality
A Defect Policy backs the quality of a Candor underwrite.
Candor conducts an in-depth credit risk assessment with just one click. Extensive data cross-checks and corroborations ensure data accuracy, validity, quality, accurate guideline assessment, and the right lending decision.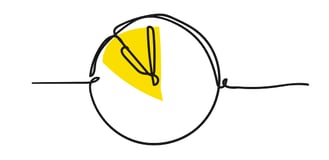 Speed
Velocity reduces cycle time by 18.7 days.
Your processors will have the power to deliver a fully underwritten file that requires just 1 underwriter touch. And, you'll get to borrower surety faster and provide an exceptional experience with all borrower requirements upfront.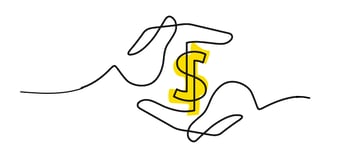 ROI
Reduce fallout, improve hedge, and banish repurchases.
Beyond incremental time savings, Candor provides significant & meaningful ROI through the metrics that matter.
Candor Technology is an equal opportunity employer. Employment at Candor Technology is based solely on a person's merit and qualifications directly related to professional competence. Candor Technology provides equal employment opportunities to all employees and applicants for employment and prohibits discrimination and harassment of any type without regard to race, color, religion, age, sex, national origin, disability status, genetics, protected veteran status, sexual orientation, gender identity or expression, marital status, pregnancy or related conditions, or any other characteristic protected by federal, state or local laws.
This policy applies to all terms and conditions of employment, including recruiting, hiring, placement, promotion, termination, layoff, recall, transfer, leaves of absence, compensation and training.